Careers in Roofing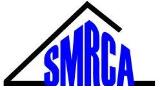 Why You Should Consider a Career in Roofing
Roofing is one of the most recession resilient trades!
Roofs must be replaced or repaired regardless of the economy.
Roofers can work year round, even in winter months.
Roofers can work nationally and overseas.
Math skills are not a necessity, as in many other building trades.
New advances in roof technology have reduced physical requirement with mechanical tools.
Roofers typically work Monday through Friday. In the busy months Saturday's are used for a makeup
day.
The views are fantastic from the roof! Every roofer has a corner office with a view!
If You're not a Union Roofer – Consider Becoming One
Pension: Workers can currently retire in their mid 50's, providing they have 30 years of service.
Excellent health insurance; including vision and dental.
Advancement opportunities: roofers, estimators, drivers, yard workers, mechanic and service positions.
Journeyman roofers earn about $34 per hour.
The apprentice school is free. Classes are held in the evenings.
Roofers can freely move between contractors who have work.
Roofers are paid/reimbursed for travel outside of the tr-county area.
Requirements
Roofers must have transportation.
Roofers must be able to pass a drug screening test.
Roofers must be at least 18 years old.